Registrasie en Aankope Vir Steve Tshwete
Steve Tshwete Registration Process
Step 1:
Go to www.prepaid24.co.za
Select "Sign Up" from the Menu icon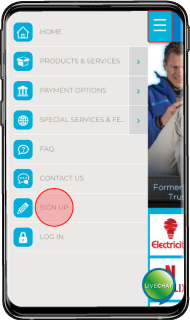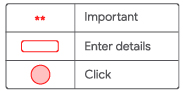 Step 2:
Select Steve Tshwete as your Electricity Provider and insert your Main Account Number.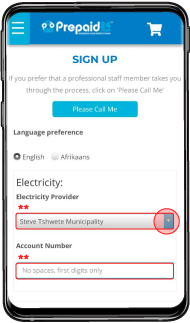 Step 3:
Fill in necessary registration details.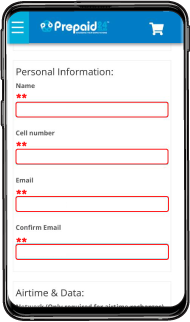 Step 4:
Click "I confirm that I have read and understand the terms for my municipality" and "Confirm your details."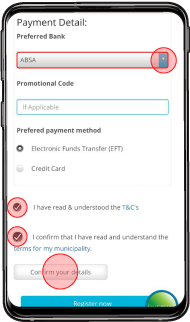 Step 5:
After confirming that your details are correct, click "Register Now."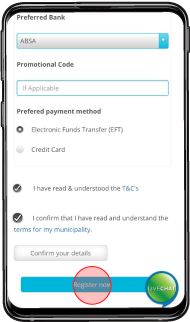 Step 6:
Set up a password to log into your MyPP24Profile.
It is through this profile that you'll be able to easily purchase your prepaid electricity and pay your municipal accounts safely, online.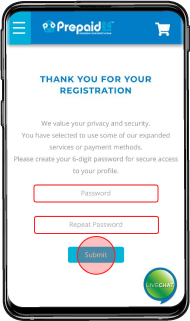 The Steps to Buy Electricity and Pay Accounts
Step 1:
Select "Log In" from the Menu icon.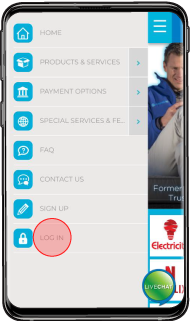 Step 2:
Log in with your registered cell number and password.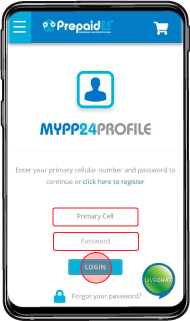 Step 3:
Click on the "Steve Tshwete" button.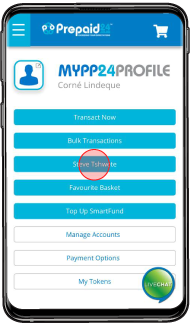 Step 4:
Click "View/Pay Account" next to the number you want to purchase for.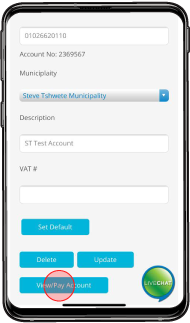 Step 5:
Your 4 municipal accounts and their outstanding balances will be shown. Enter the amount you want to pay to each respective account.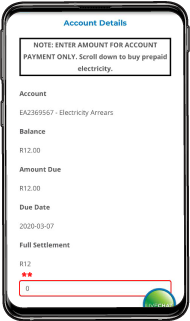 Step 6:
To purchase prepaid electricity, enter your amount under "Buy Prepaid Electricity Token" and click "Save."
Important note: You will only be able to purchase an electricity token if all your municipal Arrears Accounts are settled.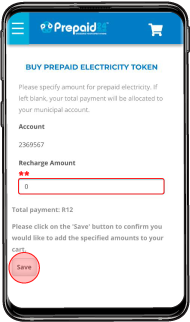 Step 7:
Click "OK" on the pop-up to confirm you want to proceed.
Step 8:
A Checkout screen confirming your order will appear.
Step 9:
After confirming your order, read and tick the T&C's box.
Click "Submit."
Step 10:
Select you bank of choice to find our banking details for that specific bank.
Add Prepaid24 as a beneficiary on your online banking and make your EFT payment with the order reference provided.
Your electricity tokens will be emailed to you within minutes!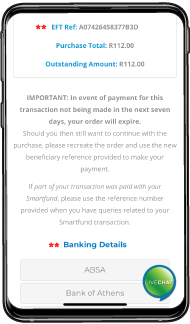 Important note: You will be given a unique cart reference for each transaction. These references, to be used when making your EFT payments, will be different for every purchase.